SIS Software: Expectation vs. Reality
Student information system (SIS) software is a critical component of how colleges and universities track and manage important information about their students. However, too many institutions live in a world where the tool they use is just "good enough" to get the job done—but not delivering the results that it could.
Oftentimes, higher ed professionals have expectations of what their SIS should be able to do, only to find that the software falls short in one area or another.
In this blog, we'll explain some of these common misconceptions, how you can avoid them, and what you should be looking for in a student information system solution.
The Importance of Evaluating Student Information Systems
Before making any kind of purchasing decision, it's important to do your due diligence and research SIS software thoroughly. There are a lot of options out there, each with different capabilities, requirements, and, of course, pricing.
Which stakeholders you involve in the evaluation process will likely depend on the size of your institution and what your needs are, but you should plan on getting input from Admissions, Marketing & Communications, Financial Aid, Alumni, and Registrar offices.
You don't want to invite so many people to the conversation that it slows down the process, but understanding each department's needs upfront will go a long way in choosing a platform that will set you up for success.
When you're evaluating your options, here are some questions to keep in mind:
What specific challenges will this tool help us overcome?
Will this software grow with my team as we scale?
Is this the software that'll help us create the best possible student experience?
Can we afford this?
Of course, price matters. However, it's a good idea to look beyond price when weighing your options. If the SIS software can't support your team the way you need it to, it'll cause more headaches than it will solve.
What Might Surprise You About Student Information System Software
There are many myths and misconceptions out there when it comes to SIS software that can sometimes lead to confusion and frustration. We've identified four of the biggest misconceptions…and why they're wrong.
Expectation: SIS Software is "Plug and Play"
Reality: Many higher ed professionals expect SIS software to transfer data from their legacy systems with the click of a button and that everything will look and function the same. The truth is that SIS software is complex and takes a partnership to execute well. That means there has to be a subject matter expert (SME) and a true commitment from both the SIS vendor and the school in order to build a student information system that operates in the best way possible.
Expectation: One Size Fits All
Reality: Sometimes, people expect that SIS tools are "one-size-fits-all" solutions and that whatever tool they buy will automatically work for them. They assume that the software should adapt to their needs and situation. However, in truth, the SIS software that works best for a small college might be different from what works best for a large university. It's also important to realize that not every SIS is capable of integrating with the same platforms and processes, so make sure that the solution you purchase is compatible with your other systems.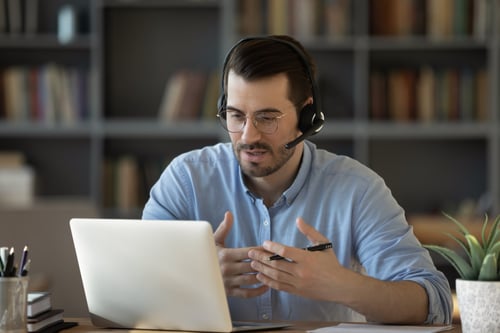 Expectation: Technical Experts are Included with the Software
Reality: Of course, most vendors will provide guidance and support while you implement new SIS software. However, it's highly recommended to have a subject matter expert within the institution that will drive the SIS forward. Finding the right software is critical, but you need SMEs on both sides of the coin in order to leverage the technology to achieve the desired results.
Expectation: One SIS Platform Can Do Everything
Reality: There are many platforms out there and some do certain things really well, such as document management or workflow automation. However, it isn't usually the case that one platform can do everything well...
...Until now.
A Cutting-Edge Example of A Student Information System
Verity Student is the first-of-its-kind student information system that can handle all of your needs in a single platform. You'll be able to manage the entire student lifecycle on one powerful and user-friendly CRM.
Here are just a few Verity Student features that higher ed professionals love:
Enrollment management
Workflow automation
Classroom activity tracking
Document management and compliance
Reporting and analysis
Engage with your prospects, delight your enrolled students, and maintain strong relationships with your alumni while getting meaningful insights into the success of your campaigns in real-time.
Want to learn more about how Verity Student can help you achieve new levels of applications, enrollment, and retention? Request a Demo today!
Looking for more resources?
Get access to our 21 multichannel communication templates You'll find templates for the full student lifecycle across email, text, chat, and more!