6 Common Features of the Best Higher Ed Enrollment Management Software
When you think of enrollment management, what comes to mind?
You probably think about trying to attract as many new students as possible to your institution and ensure that they have an easy experience in registering for classes, right?
Those things are super important -- don't get us wrong -- but they don't tell the whole story. Enrollment management should be thought of within the entire student lifecycle and should fit seamlessly into all student communication.
Source: How to Improve Student Retention in
Higher Education in the USA: New Strategies,
Approaches, and Technologies to Engage Students
Don't think of your enrollment management software just as a tool for meeting your own goals, but instead a tool for creating a positive student experience.
Let's be honest: students' expectations for experience, technology, and communication have never been higher. Despite all of that, not nearly enough higher ed institutions give student engagement the time and attention it deserves.
With the right enrollment management software, you can increase enrollment and ensure a positive student experience every step of the way.
Here are six features that the best enrollment management software have in common:
1. Full Student Lifecycle Support
Your enrollment management tools should support the full student lifecycle: from open houses to applications. From academic tracking to career services … and everything in between.
Supporting the student lifecycle allows for a consistent experience on both ends. Rather than switching tools once a student enrolls, staff (and students) can experience efficiencies from managing the relationship throughout, ensuring important details aren't lost in translation across departments.
Ideally, you want to become a trusted resource and provide valuable information and support to your students when they need it. Guide the students through their journey proactively instead of being reactive to situations and only providing information when they have a question or run into a challenge.
2. Student Record Management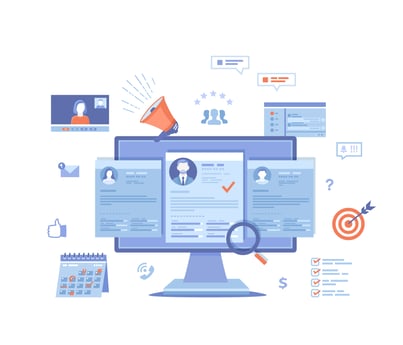 With a good enrollment software system, you'll be able to automatically log important information on the student to their contact record.

We've heard some horror stories -- and maybe this has happened to you -- where students get frustrated having to repeat themselves and share their stories every time they speak with someone new.
Accurate student records allow your staff to engage in meaningful, informed conversations, rather than taking up their time with redundant qualifying questions that make your
students feel like you don't know them at all.
You can also organize your student contacts into targeted lists based on similar segment criteria so your communications are more personalized and optimized - a win-win.
3. Conversational Marketing Templates
There are few things more daunting than the "white blank page" when it comes to crafting a sound communication plan. The good news is that, with the right software, you don't have to start from scratch with every conversation. That's the beauty of templates.
You can create new templates for yourself and your team, or leverage existing ones so that you know you'll be facilitating consistent and meaningful conversations. Consistency is key here: with a solid stack of templates that standardize your communication, you'll create a brand identity with consistent tone, voice, and language, all while removing internal friction from the creation process.
4. Ease of User Adoption
Enrollment management software, just like any software, should be sophisticated without being overly complicated.
Ease of user adoption is absolutely critical, especially if you've got a multi-generational workforce. You may have some people on staff that aren't exactly tech-savvy. The software should be easy to learn and require very little ramp-up time from purchase to execution.
The best software also comes with strong customer support -- especially post-onboarding. As your department evolves and experiences turnover, you're going to want to know that you've got that consistent, dependable customer support. Without it, it would be challenging to successfully promote and manage a CRM solution with your institution.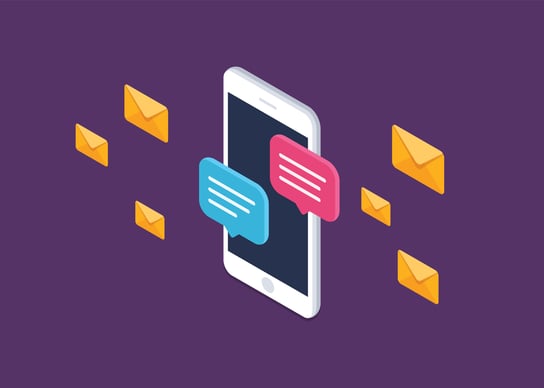 5. Multichannel Communication
As we mentioned already, student expectations for communication are higher than they've ever been. Schools that don't strive to meet these expectations will undoubtedly fall behind their competitors who do.
Everyone has their preferred method of communication. Your enrollment management software should be easily able to blend phone calls, chat, SMS text, email, video, and other preferred channels into one seamless experience that allows students to consume your content and communication in the medium they like best.
On that note -- the best software will also allow you to track and report on the performance of each of these channels so you can see what works, what doesn't, and optimize accordingly.
6. Scalability
Many schools that we talk to exist in the world of, "Yeah, we know our software isn't great, but it's good enough."
Sound familiar?
You shouldn't have to settle for a clunky legacy system that your predecessor purchased more than 15 years ago. Your enrollment management software should be scalable and able to grow with you at any pace.
Want to start simple and get more sophisticated over time? Great! Want to go for all the bells and whistles right off the bat? Even better! If your software isn't evolving with the times, then your school could be paying the price.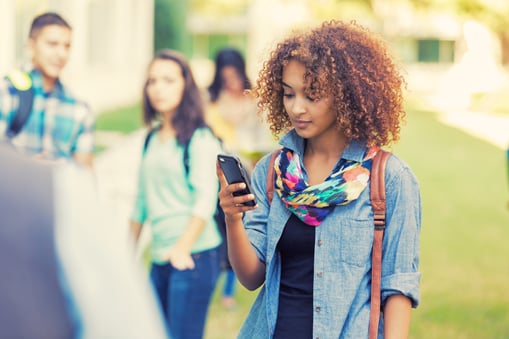 The Higher Education Enrollment Software "Gut-Check"
So, after reading through this list, how are you feeling about your current solution? How many of these six features do you feel confident about?
If you can't honestly say that your enrollment management software is checking all of these boxes for you, then why haven't you made a change yet?
"It's too expensive."
"We don't have the time."
"My staff doesn't like change."
These are things we hear all the time, but the truth is that sleek, modern enrollment software is way more accessible than you think. You're closer than you realize to delivering INCREDIBLE student experiences with ease.
With Verity Dialog, you can easily communicate with prospective, existing, and former students on one user-friendly platform. The multi-channel communication tools allow you to interact with your students wherever they are -- and create amazing, lasting relationships.
Sign up for a demo to see Verity Dialog in action!
Learn how you can lead the change at your campus through:
One comprehensive tool that contains the best student context and reporting capabilities
Smarter multi-channel communication and engagement throughout the entire student lifecycle
Automation that streamlines tedious, repetitive tasks
And much more!