Higher Ed CRM: The Student Experience is What Matters!
My earliest experience in higher education was nearly 20 years ago working for a small career school. The task given to me was simple, improve the student experience! Sounds very simple until you learn more about the systems in use at every step of the student journey. I searched for potential replacements, but none were ideal. At the time, each of them lacked integration capability due to limitations of the technology they were designed with. And today, many of these systems are still in use with the same backend technology.
Of course, the digital world has only become more influential in the intervening years – and as many colleges expand their distance learning offerings in the wake of COVID-19, it will only become even more so. However, the latest digital elements of higher education are more student-facing, and as such higher ed professionals must look at how students interact with CRM (customer relation management) software.
With so many programs and tools available to us, is the student experience top of mind? Or is the streamlining of backend processes the priority? Ultimately, it should be a blend of both that removes the friction from the experience.
Why CRM Matters
Today's college student is touched by many systems and tools on their academic journey. They have multiple channels by which to engage or be engaged by their teachers and administration – SMS, email, voice, video, chat, social, etc. With so many ways to keep in touch with an institution, you would hope that students had all the support they need for their college years… but unfortunately, this is not always the case.
How much effort does it take to regularly engage with students via 3rd party tools?




How long does it take to manage workflows with drip and bulk campaigns?

How many resources does it take to implement, test, and train these protocols?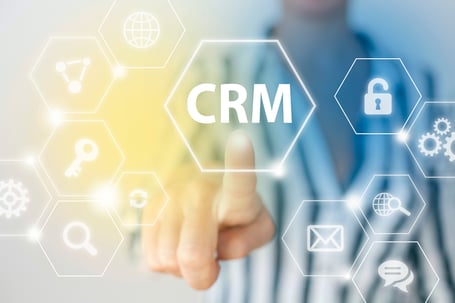 For most institutions, it takes a robust team of in-house staff or external consultants to achieve this level of college student engagement. This is all fine and frankly can work very well… unless you are not a large institution and cannot commit the resources to accomplish this. In these cases, despite the many channels and opportunities to engage, institutions stumble during the integration process. This results in gaps that can result in students becoming frustrated or feeling unheard, which ultimately impacts their overall experience. Therefore, higher education needs to invest in software that eliminates these gaps and helps streamline customer management – in other words, a CRM system built for higher education.
A good CRM will streamline your marketing and customer interaction experience, making things easier for both students and administrators. Many CRMs offer integration options, wherein you can streamline all your communication channels for easy use. But what if your higher education CRM already contained these built-in with workflows and automation for reminders and engagement? Suddenly the process becomes much cleaner and transparent, which results in a much better experience for both prospects and students.
Essentials for Higher Ed CRM
I have personally worked for both small career schools and large college institutions, so I know how varied the needs of higher ed administrators can be. Each institution has its own unique needs – and to top it off, the industry is changing rapidly.
But as the world of higher education changes, one thing is remaining steadfastly the same: a better student experience is more important than ever. Student expectations are high, and tolerance is low. For this reason, higher education institutions must adopt modern SaaS platforms and focus their CRM on the students!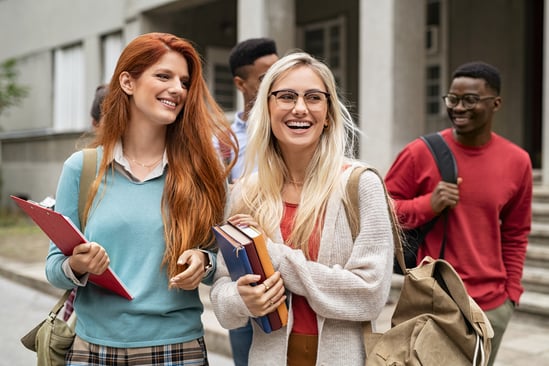 Easy Integration
If a CRM system is going to focus on the student experience, it must start by engaging prospective students. Marketing and CRM integration are essential to the recruitment process, as they will help manage contacts with prospects or constituents, set appointment reminders, and manage activities. The ideal CRM would have built-in functionality to engage prospects or students via SMS and MMS, voice, online chat, and video, with activities being recorded automatically. Integration of the CRM with the student information system (SIS) will help institutions keep engaged with prospective students all the way through graduation.
Open Communication Channels
Keeping communication channels convenient for active students is crucial for retention. If a student can send a text message, chat from a student services page, or quickly reach administrators over the phone, the institution will be able to address their needs or concerns quickly.
This makes students feel heard and improves their experience at the school. These requests should be managed within the CRM with defined workflows to make sure they do not go unanswered. Adding nurturing campaigns for declining attendance is an added benefit as well.