3 Key Benefits of SMS in Higher Ed Recruiting
If you've spent many years working in higher education, you might have noticed a shift in the way you reach prospective students. Today's college students – predominantly younger millennials and Gen Z kids – don't use the telephone the way that previous generations did; instead, they opt for the less confrontational route of texting.
According to recent research, some 77% of Americans experience anxiety or discomfort when they talk on the phone. Many of these individuals are your prospective college students… so how are you supposed to reach them? Emails and advertising (both print and digital) can reach some people, but there's one marketing method that's sure to reach every recruit right away: SMS messaging.
SMS messaging is one of the fastest-rising recruiting tools in higher education today – and in fact, some data suggests that nearly 80 percent of students want to see it adopted more often. How can SMS messages help your recruitment team up their quarterly numbers? Here are a few major benefits that come with marketing through text.
Texting Prospective Students
While college enrollment remains high across the United States, some research suggests that these numbers are on a downward trend. A 2019 report from the National Student Clearinghouse Research Center stated that higher education enrollment was down 1.7 percent from the previous year – and with many Gen Z students eschewing college for entrepreneurship, this figure is likely to increase.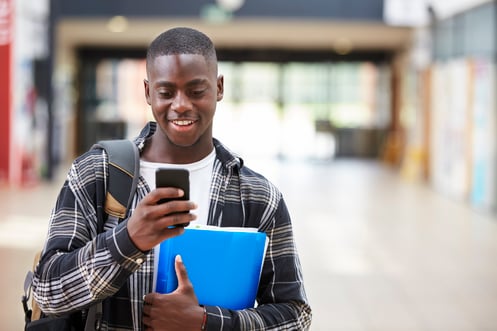 Higher ed recruiters need to reach as many people as they can and encourage them to seek a better future through a degree, or training program. The more people they contact, the more enrollments they are likely to get! However, contacting hundreds of students takes quite a bit of time – unless you have an SMS system in your CRM.
With SMS marketing, you can send recruitment messages to hundreds or even thousands of current or prospective students at once – all with a few simple clicks. This will help recruiters cast a wide net in a short time, ultimately generating more interest and attracting more applicants in the process.
SMS for Event Marketing
Once a student opts in to receive texts from your institution, you can send messages to remind them of enrollment dates, urge them to come to campus events, or alert them to discounts at the university bookstore. This kind of timed message is usually the reserved for an email campaign, but SMS messaging is also a great way to implement drip or bulk marketing campaigns.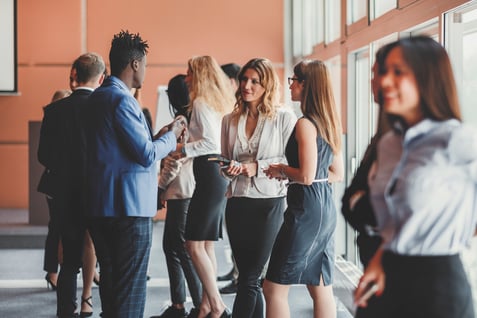 According to Bustle, the average person looks at their phone every ten minutes. This is far more frequently than they check emails – which means that your target audience are more likely to see a text message from your institution well before they check their email.
If you set up an SMS campaign through your CRM, you'll be able to reach out to your whole network of recruits every time a deadline or event approaches. This will ensure that more prospective students remember to complete their applications, come to a campus tour, or engage with your college or university in a way that shapes their future for the better (and boosts your enrollment numbers, too).
Nurturing Student Relationships
In addition to the traditional drip campaign, SMS messaging is a great way to nurture relationships with recruits and enrolled students. If a student wants to receive texts from their school (and remember, up near 80% of students do), you can send individualized messages to remind students of appointments, late payments, and many other things that can shape their academic journey.
Of course, it's hard to nurture your relationship with students if you don't have their information on hand. This is why it's essential to have an SMS marking strategy that's integrated with your CRM system. Your CRM will provide you with a student profile (based on all the information you've collected during the application and enrollment process), while the SMS feature allows you to send messages quickly and easily.
Today's students prefer text messaging to any other form of communication, particularly when it comes to talking to school administration. With SMS messaging, you can reach prospective students faster than ever before – and after recruitment is done, you can give your students a better admin experience while also making sure that they make the most of their time in your institution.